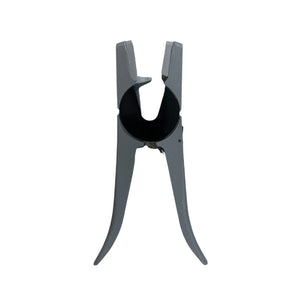 Allflex FlexiTagger - Your Ultimate Tagging Solution for Sheep and Goats!

When it comes to tagging your sheep and goats, the Allflex FlexiTagger is your go-to tool for a quick and hassle-free tagging experience. This single-shot manual applicator is designed to effortlessly apply Allflex FlexiTags, which can be reloaded in seconds. Whether you're working with young or adult animals, the FlexiTagger is suitable for all ages and is versatile enough for use in various tagging situations, including marking cradles and races.

Key Advantages:
- Durable Construction: The Allflex FlexiTagger is expertly crafted from specialised materials to ensure long-lasting durability. It's built to withstand the rigours of the field, ensuring that it remains reliable for seasons to come.
- Ergonomic Grip: We understand the importance of comfort during repetitive tasks. That's why the FlexiTagger features an ergonomic grip that's designed to reduce hand fatigue. You can tag your animals efficiently without straining your hand.
- Quick and Simple Application: Say goodbye to time-consuming tagging processes. With the FlexiTagger, you can achieve quick and simple tag application. It's a breeze to use, allowing you to tag your livestock with ease and efficiency.

Upgrade your tagging game with the Allflex FlexiTagger - the ultimate tool for tagging sheep and goats. Don't settle for anything less than the best when it comes to the well-being and management of your animals.

Get your Allflex FlexiTagger today and experience the convenience and reliability that comes with Allflex quality.