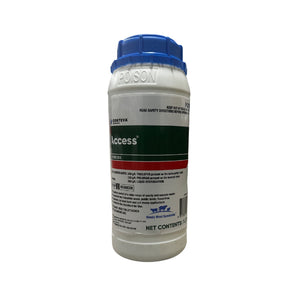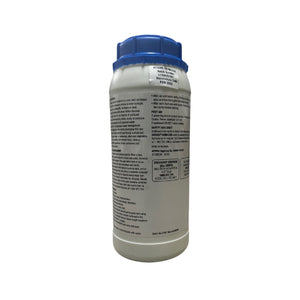 Access Herbicide - 1L

The specialised solution for robust control of nearly any woody weed through its unique cut stump or basal bark application technique. Access stands out as an environmentally conscious choice, offering targeted woody weed control in situations where precision matters most.

Key Features:

Specialised Application Techniques:
Access Herbicide sets itself apart with its specialised application techniques, ensuring targeted weed control with minimal off-target risk. This makes it an ideal choice for environmentally sensitive situations where precision and safety are paramount.

Formulation Options:
Access Herbicide comes in a versatile formulation that can be mixed with diesel for conventional applications or with Biosafe® for environmentally sensitive situations. This flexibility allows users to choose the formulation that best suits their specific needs while maintaining a commitment to environmental stewardship.

Basal Bark Treatment:
Access excels in providing excellent control of thin-barked saplings and multi-stemmed weeds where foliar spraying might be challenging or could pose a risk to the environment. The basal bark treatment method ensures targeted application, minimising the impact on non-target vegetation.

Cut Stump Treatment:
For effective prevention of regrowth following mechanical control, Access Herbicide offers a reliable cut stump treatment option. This technique is particularly beneficial in scenarios where the removal of trees or shrubs is necessary, ensuring that regrowth is effectively halted.

Ideal Applications:
- Environmentally Sensitive Areas
- Agricultural Fields
- Forestry Management
- Conservation Areas
- Landscaping and Grounds Maintenance

Upgrade your woody weed control strategy with Access Herbicide – the specialised solution that combines efficacy with environmental responsibility. Ensure precise application and minimise off-target risks in every environmentally sensitive situation.
Click here to view product label for more information.