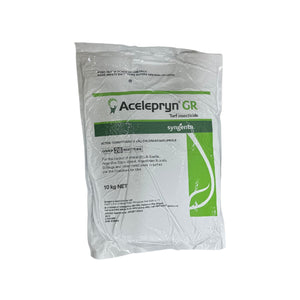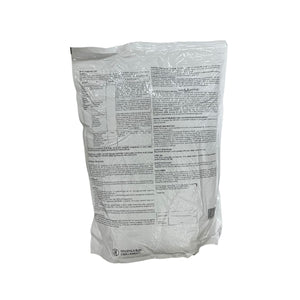 Acelepryn GR Turf Insecticide - 10kg

Unmatched Season-Long Control:
Bid farewell to the worries of turf-damaging insect pests with Acelepryn GR Insecticide. This powerful solution is designed to deliver unrivalled, season-long control against a wide array of bothersome insects in a single, convenient application. Your turf spaces are safeguarded for extended periods, ensuring your landscapes stay vibrant and healthy throughout the year.

Innovative Granule Formulation:
Acelepryn Insecticide has taken efficiency and longevity to the next level with its cutting-edge granule formulation - Acelepryn GR. This innovation makes the application process a breeze, ensuring that you can protect your turf with ease and precision. No more complicated spray equipment or time-consuming treatments.

Community-Friendly and Minimal Disruption:
We understand the importance of minimising disruption to your community and the environment. Acelepryn GR is a no-spray option that keeps things simple and unobtrusive. Its application doesn't require spray equipment, making it perfect for areas like schools and parks. Your community can enjoy the benefits of pest-free turf without the hassle of traditional spraying.

Wide Spectrum Pest Control:
Acelepryn GR takes care of a comprehensive range of insect pests, including some of the most notorious culprits that threaten the health of your turf. You can trust Acelepryn to control African Black Beetle, Argentinian Scarab, Billbugs, as well as various species of caterpillars such as Cutworm, Sod Webworm, and Lawn Armyworm.

Safety and Sustainability:
The safety of your turf and the environment is a top priority. Acelepryn GR Insecticide offers high turf safety while maintaining low environmental impact. Its exemption from poison scheduling reduces the need for extensive personal protective equipment (PPE), making it a practical and eco-friendly choice.

Key Features:
- Convenient granular formulation for easy application
- Exempt from poison scheduling, reducing PPE requirements
- Effective and safe control against a wide range of turf-damaging insects
- No need for spray equipment; can be used in hard-to-access areas
- Minimal disruption to the community and the environment
- Season-long control and a lower environmental footprint

Elevate your turf management to new heights with Acelepryn GR Turf Insecticide. Trust in its unmatched performance, user-friendly application, and commitment to the well-being of your community and the environment. Choose Acelepryn GR for thriving, pest-free turf, season after season.