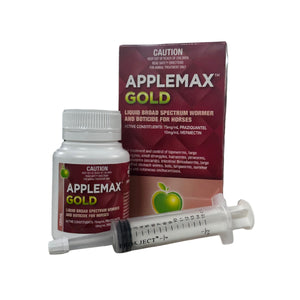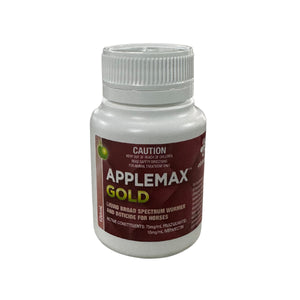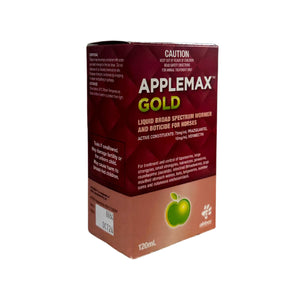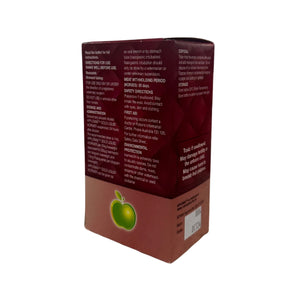 Applemax Gold - Liquid Broad Spectrum Wormer and Boticide for Horses - 120mL

When it comes to safeguarding your horse's well-being, look no further than Applemax Gold, the liquid broad-spectrum wormer and boticide designed to provide complete protection for your equine companions. With active constituents that include 75 mg/mL of Praziquantel and 10 mg/mL of Ivermectin, Applemax Gold is your solution for treating and controlling a wide array of internal and external parasites, ensuring your horses enjoy optimal health.

Key Benefits and Features:

1. Broad Spectrum Protection: Applemax Gold is your all-in-one solution for the treatment and control of a comprehensive range of equine parasites. From tapeworms and large strongyles to pinworms, roundworms, lungworms, and more, it offers unparalleled protection against a variety of internal and external threats.

2. Effective Against Bots: Bots can be a persistent nuisance, causing discomfort and potential health issues for your horses. Applemax Gold not only targets bots effectively but also provides relief from the damage they may have caused.

3. Summer Sores and Cutaneous Onchocerciasis: Applemax Gold is a potent ally against summer sores and cutaneous onchocerciasis, helping to prevent and manage these troublesome skin conditions that can affect your horse's comfort and appearance.

4. Liquid Formulation: Administering Applemax Gold is hassle-free thanks to its liquid form. No need to struggle with pills or powders; simply measure the appropriate dose and administer it to your horse with ease.

5. Reliable Active Constituents: The combination of Praziquantel and Ivermectin, with 75 mg/mL and 10 mg/mL, respectively, ensures that Applemax Gold is a powerful and dependable solution for your horse's health.

6. Expertly Formulated for Safety: Applemax Gold is carefully designed with your horse's safety in mind. It delivers effective parasite control while maintaining the utmost consideration for your horse's health and well-being.

7. Trusted by Horse Owners: Countless horse owners rely on Applemax Gold for the comprehensive protection it offers. Make it your choice for safeguarding your horses' health and vitality.

Protect your horses from the perils of internal and external parasites, and enjoy the peace of mind that comes with knowing you've chosen Applemax Gold. Keep your equine companions in optimal health and comfort with the ultimate broad-spectrum wormer and boticide. Choose Applemax Gold – the gold standard in equine parasite control.
Click here for more information.