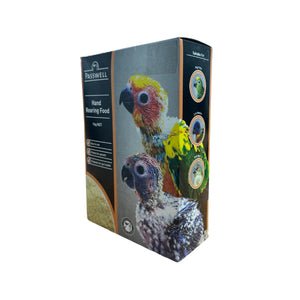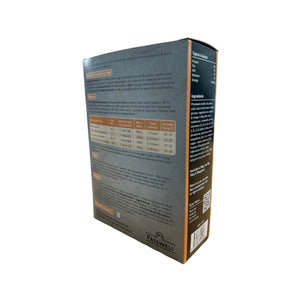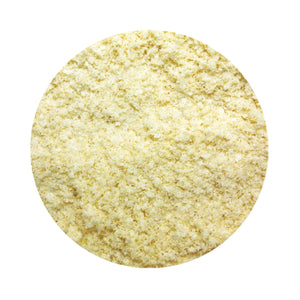 Passwell Hand Rearing Food - 1kg

Nutrient-enriched formula for all parrots, finches, pigeons and doves. Can be fed from hatching to weaning.

Suitable for:
- Parrots
- Lorikeets
- Finches
- Pigeons
- Doves

Key Features:
- Nutritionally Balanced: High quality protein with essential amino acids (lysine, methionine) for feather and muscle growth. Enriched wirth omega-3 & 6, vitamins & minerals for healthy chick development.
- Improved Heath: Probiotic and prebiotic for gut health, plus enzymes for enhanced digestibility.
- Easily Prepared: Smooth consistency ideal for spoon or crop-feeding.

Ingredients:
Processed cereals (rice, wheat, oats), soy & whey protein isolates, glucose, vegetable oils, omega-3 & omega-6 fatty acids, lysine, methionine, carotenoids, taurine, vitamins A, B1, B2, B3, B5, B6, B9, B12, C, D3, E, K, biotin, choline, calcium, phosphorus, potassium, sodium, magnesium, zinc, iron, manganese, copper, iodine, selenium, 5g/kg Protexin Soluble probiotic (180 million CFU/g), 1g/kg Natuzyme multi-enzyme, 1g/kg Actigen dried yeast prebiotic.