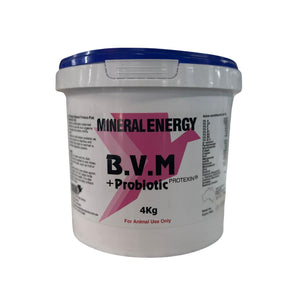 Bird Vitamin Mineral Protexin Pink Powder (B.V.M) - 4KG

Contains nutritionally balanced additives to suit all your pigeons, caged and aviary bird's needs. Contains a multi-strain problotic as well as a blend of vitamis and minerals. May help to maintain a balanced digestive system.

B.V.M can be added to wet mixes and to soft foods, such as fruit or seeds. B.V.M helps birds maintain their health, it is also good for show and a brilliant, silky feather shine.