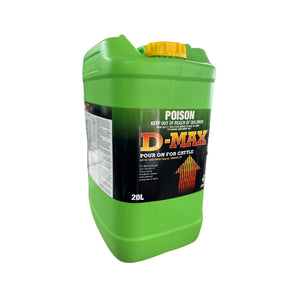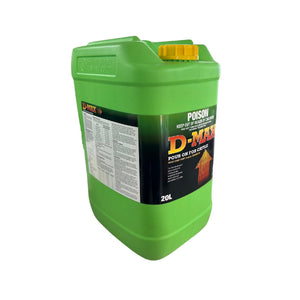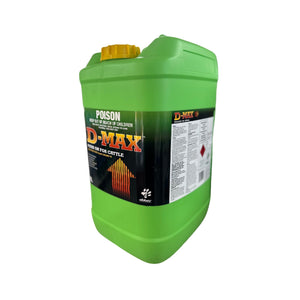 D-Max: Pour-On For Cattle - 20L

MAXimum Protection for Your Livestock!

D-Max Pour-On is your answer for top-tier protection against a broad spectrum of internal and external parasites in cattle. Formulated with 5mg/mL Doramectin, it's designed to tackle Doramectin-sensitive parasites, ensuring the health and well-being of your cattle. Here's why D-Max Pour-On is the ultimate choice for your livestock:

Key Features:
- Broad Spectrum Control: D-Max Pour-On offers comprehensive protection against a wide range of internal and external parasites, safeguarding your cattle from multiple threats.
- Highly Effective: This powerful formula ensures effective control of Doramectin-sensitive parasites, providing peace of mind for cattle owners.
- Persistent Protection: D-Max Pour-On's effectiveness endures over time, offering ongoing protection against important worm species.
- Wide Safety Margin: D-Max Pour-On is designed with a significant safety margin, making it suitable for a range of treatment scenarios.
- Rainfast: No need to worry about adverse weather conditions. D-Max Pour-On stands strong and remains effective even in the rain.

Active Constituent: 5mg/mL DORAMECTIN

D-Max Pour-On is your trusted choice for protecting your cattle from parasites. With its comprehensive control, lasting effectiveness, and resilience in adverse conditions, it's the solution designed with your cattle's health and comfort in mind.