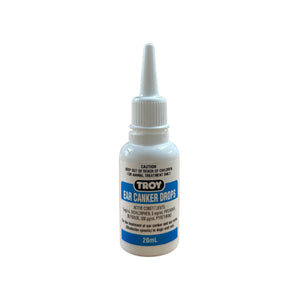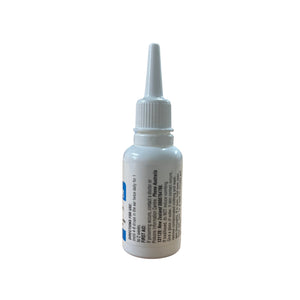 Troy Ear Canker Drops - 20mL

Troy Ear Canker drops offer an excellent solution for managing ear mites and ear canker in dogs and cats. Infused with potent antiparasitic and antifungal properties, it proves highly effective in both the treatment and prevention of ear infestations caused by ear mites. This solution excels at eradicating ear mites and canker, making it a valuable tool in preventing future infestations.

The key components in Troy Ear Canker drops deliver powerful antibacterial, antiparasitic, and antifungal benefits. They work efficiently to exterminate ear mites and alleviate ear canker in both feline and canine companions. Additionally, this formulation controls itching and shields against inflammation in your pet's ears.

Active Constituents: 5mg/mL Dichlorphen, 5mg/mL Piperonyl Butoxide, 500mg/mL Pyrethrins.