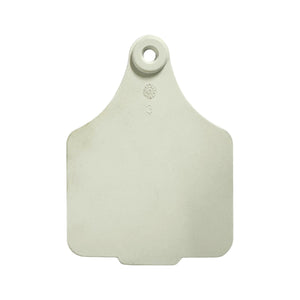 ALLFLEX - MAXI TAG - FEMALE

The Maxi Female is ideal for applications in dairy, paddock and long fed markets. It makes a great stud cattle tag.

It has high retention, along with a very large surface area for marking.

The Maxi Female Tag can be applied using the Allflex Identiplier, Universal or LazaMatic Applicators.