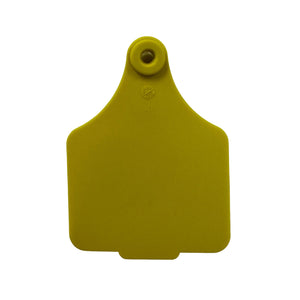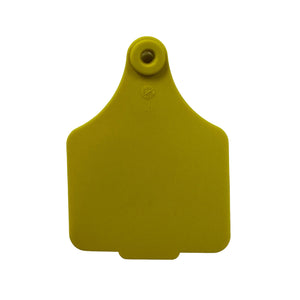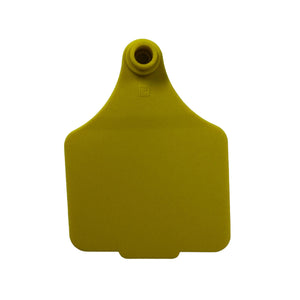 Maxi Female Two-Piece Ear Tag - Female - Yellow

Your Ideal Solution for Rugged Animal Identification

When it comes to identifying your livestock, you need a tag that can handle the most challenging conditions with ease. The Maxi Female Ear Tag is purpose-built for just that, offering a reliable and efficient means of identifying your animals.

Key Features:
- Effortless Application: With a two-piece design, tagging your animals has never been simpler. This user-friendly design streamlines the process, saving you time and effort.
- Built to Last: The Maxi Female Ear Tag is engineered to thrive in the harshest of environments. Its durability ensures that it remains effective and easily readable over an extended period, even in extreme conditions.
- Vibrant Colour Selection: With a vibrant spectrum of distinct colours, you can now differentiate your animals while adding a touch of brightness to your operation. This makes identification quick and effortless.
- UV-Resistant for Longevity: We understand that your livestock is a valuable asset, and these tags are designed to resist the harsh effects of UV exposure. Say goodbye to faded or illegible tags - the Maxi Female Ear Tag maintains its integrity and readability, ensuring longevity.
- Ideal for Stud Cattle and Dairy: The Maxi Female's shorter neck design makes it a preferred choice for stud cattle and dairy applications. It offers a generous surface area for marking, allowing for excellent readability even from a distance.

Make your livestock management more efficient and reliable with the Maxi Female Two-Piece Ear Tag. It's designed to simplify the tagging process while offering exceptional durability and clear identification. Whether you're raising stud cattle or managing a dairy operation, this tag is a versatile and dependable choice.