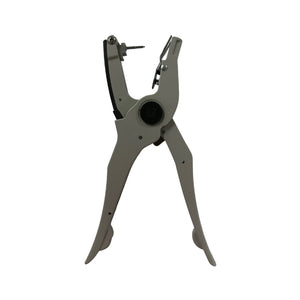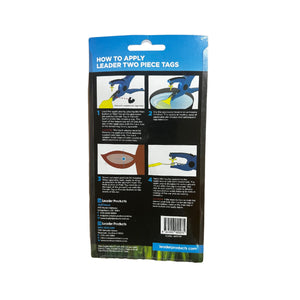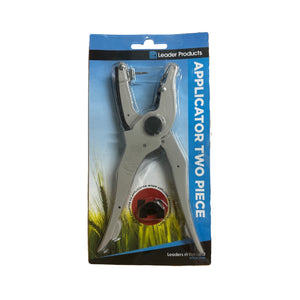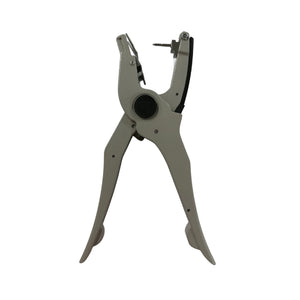 Applicator Two Piece: Your Reliable Tag Application Solution

When it comes to tagging your livestock, you need a tool that's as rugged and dependable as the animals themselves. The Applicator Two Piece is engineered for the job, built to withstand all weather conditions and ensure smooth tag application.

Key Features:
- Superior Durability: Crafted from solid diecast material and utilizing cutting-edge MIM (Metal Injection Molding) technology for the insertion pin, this applicator is designed to resist breakage and bending. It's a rugged companion for even the most demanding tagging tasks.
- All-Weather Performance: Whether you're working under the blazing sun or in the pouring rain, the Applicator Two Piece doesn't back down. It's tailor-made to tackle all weather conditions, ensuring your tagging process remains consistent and reliable.
- Easy and Precise Tag Application: With this applicator in hand, tagging your animals becomes a straightforward process. The precision-engineered design ensures that your tags are applied securely and with minimal effort, reducing stress on both the operator and the animal.
- Versatile and Efficient: This applicator is compatible with two-piece tags, making it a versatile tool for livestock management across various species. It's your go-to solution for a seamless and efficient tagging process.
- A Lasting Investment: The combination of solid diecast material and advanced MIM technology means this applicator is built to last. It's a long-term investment in your livestock management toolkit, designed to serve you well over countless tagging operations.

Upgrade your tagging process with the Two Piece Applicator and enjoy the peace of mind that comes with using a robust, weather-resistant tool. It's the reliable choice for livestock producers who demand durability and efficiency in their operations.