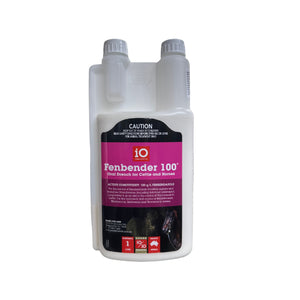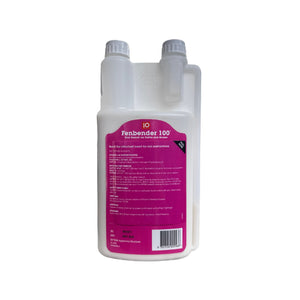 Fenbender 100: Oral Drench for Cattle and Horses - 1L

Fenbender 100 is a powerful oral drench formulated to safeguard the health of your cattle and horses. This versatile solution is specifically designed for:

Cattle:
- Controls Benzimidazole-Sensitive mature and immature Roundworms, including inhibited Ostertagia.
- Targets Lungworms, providing comprehensive protection.
- Acts as an aid in the control of Tapeworms, promoting overall herd health.

Horses:
- Treats and controls Roundworms, ensuring optimal equine well-being.
- Addresses Bloodworms, Redworms, and Pinworms for thorough parasite management.

With Fenbender 100, you can trust in its effectiveness and reliability in promoting the vitality of your livestock. Ensure your animals thrive with this essential oral drench.