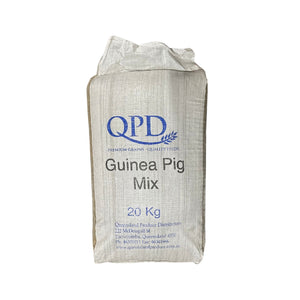 Guinea Pig Mix – 20kg

A naturally balanced blend of your guinea pig's favourite ingredients, expertly crafted to keep your furry friends both happy and healthy. This specially curated mix combines essential nutrients with a touch of molasses, ensuring a delightful treat that supports their well-being.

Treat your guinea pigs to a premium, nutrition-packed diet that will keep them content and thriving for longer. Trust in the wholesome goodness of QPD Guinea Pig Mix for the well-rounded care your pets deserve.