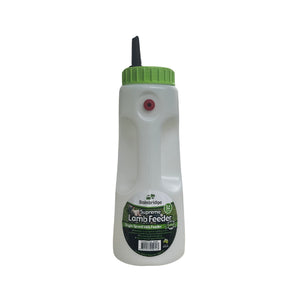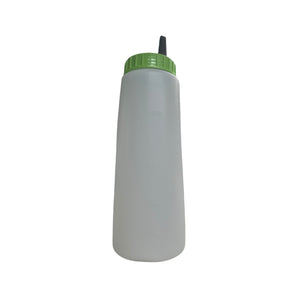 Supreme Lamb Feeder - 2.5L

A pinnacle of excellence in lamb feeding designed by Bainbridge. These Supreme Feeders are crafted to the highest standards, ensuring both durability and functionality for the optimal care of your lambs.

Key Features:

- Unrivaled Quality: Crafted to the highest standards, these feeders undergo rigorous manufacturing processes to meet and exceed the expectations of discerning farmers. Invest in a lamb feeder that stands the test of time.

- Robust Construction: The Supreme Lamb Feeder features robust construction, guaranteeing longevity and resilience in demanding farm environments. This feeder is designed to endure the challenges of daily use, providing a reliable solution for feeding your lambs with confidence.

- Ergonomically Designed Handle: Ease of use is paramount, and this Supreme Lamb Feeder comes equipped with an ergonomically designed handle. This thoughtful addition ensures a comfortable grip, facilitating effortless handling during feeding sessions. The well-crafted handle enhances the overall user experience for farmers.

- Smart Design for Efficient Emptying: The Supreme Lamb Feeder is engineered with a clever design that allows the bottle to empty effortlessly as the lamb feeds. Additionally, the feeder can be stood up on a flat surface, providing convenience during breaks in feeding. This practical feature adds a layer of flexibility to your lamb care routine.

- Supreme Lamb Teat: Included with the feeder is the high-quality Supreme Lamb Teat. This teat is specifically designed to cater to the needs of growing lambs. As lambs strengthen, the robust nature of the teat ensures optimal feeding, making this feeder an ideal choice as your lambs mature.

- Generous Capacity: With a capacity of 2.5 litres, this feeder strikes the perfect balance between providing an ample supply of nourishment for your lambs and maintaining a manageable size for ease of handling.

- Australian Craftsmanship: Proudly made in Australia, the Supreme Lamb Feeder reflects the commitment to excellence inherent in Australian manufacturing. By choosing this feeder, you support local industries while enjoying the assurance of a product crafted with precision and care.

Elevate your lamb feeding routine with the Supreme Lamb Feeder, a testament to quality, durability, and smart design. Trust in the excellence of Bainbridge Supreme Feeders for the optimal care of your lambs as they grow stronger with every feed.