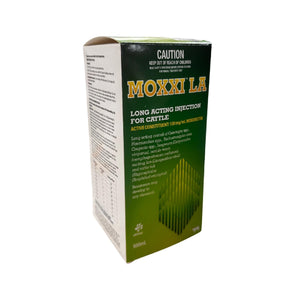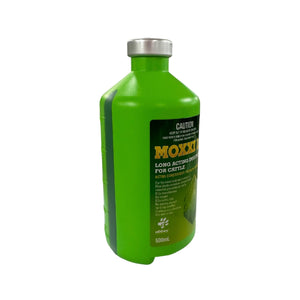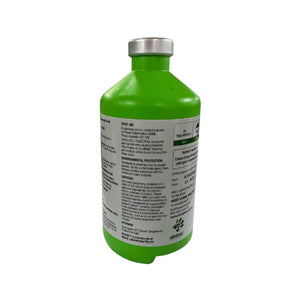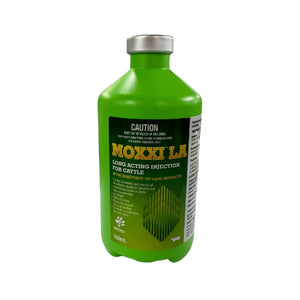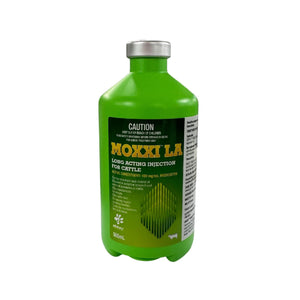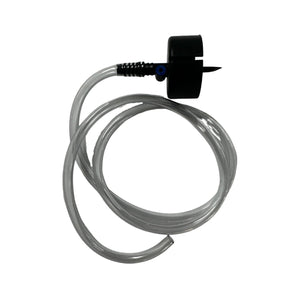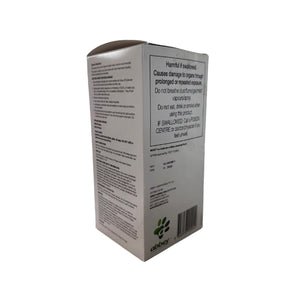 Moxxi LA Long Acting Injection for Cattle - 500mL

When it comes to safeguarding the health of your cattle, trust Moxxi LA Long Acting Injection to provide long-lasting, dependable protection. Formulated with 100mg/ml of Moxidectin, this innovative solution is designed to effectively treat and control internal and external parasites, ensuring the well-being and productivity of your herd.

Key Features:
- Low Volume Formulation: Moxxi LA Long Acting Injection is crafted for efficiency. Its low volume formulation means less administration and reduced stress for both cattle and operators. A little goes a long way, making it a cost-effective choice for your livestock management.
- Extended Roundworm Control: This powerful injection doesn't just address the issue temporarily. It delivers long-lasting protection against roundworms, ensuring your cattle remain healthy and free from these common pests.
- Cattle Tick Control: Moxxi LA Long Acting Injection takes care of more than just internal parasites. It effectively kills cattle ticks, offering comprehensive protection for your herd.
- Dung Beetle Friendly: A commitment to ecological balance is evident in this formulation. Moxxi LA Long Acting Injection has no known impact on dung beetles, ensuring the health of your pasture ecosystem.
- Persistent Protection: Don't just treat—prevent. Moxxi LA Long Acting Injection offers persistent protection against important worm species. This means your cattle remain safeguarded for an extended period, minimizing the need for frequent interventions.

Moxxi LA Long Acting Injection is designed for the treatment and control of Moxidectin-sensitive internal and external parasites in cattle. Whether you're a large-scale operation or a smaller cattle owner, this injection provides a versatile and efficient solution for maintaining the health of your herd.

Choose Moxxi LA Long Acting Injection for trusted, long-lasting protection. Elevate the well-being of your cattle, protect your investment, and ensure the smooth operation of your livestock management. With Moxxi, you're choosing excellence in parasite control.