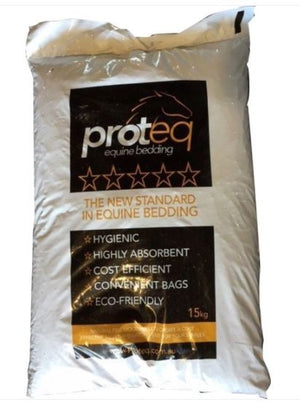 PROTEQ EQUINE BEDDING - 15KG

Proteq Equine Bedding is a premium wood based product manufactured in Australia from untreated softwood shavings and sawdust, which are by-products of the sustainably managed Australian softwood timber industry.

Its ease of use, super absorbency and health benefits to horses means that you and your stabled mates will be very happy using Proteq.

The wood pellets are made from softwood sourced from well-managed FSC accredited sustainably managed plantations, which makes Proteq environmentally friendly.

Proteq is an all-natural product that is hygienically clean and super absorbent ensuring a healthy long-lasting alternative to shavings, rice, paper or straw bedding.