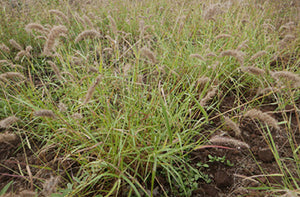 CALLIDE RHODES GRASS SEED - PER KG

The more 'classic' variety of Rhodes grass, Callide Rhodes (tetraploid*) grass is a horse pasture ideally suited to the warm northern tropical climates of Australia and areas of high humidity including, Western Australia, Northern Territory and Queensland.

Callide Rhodes contains a terrific mix of vitamins and minerals that give your horses the best chance of being healthy and happy.

The key feature is the low oxalate/high calcium combination that, unlike most other pasture grasses, allows the horse to get a healthy dose of calcium.

Callide Rhodes companion plants well with other tropical pasture grasses and performs best when planted in tandem with other grasses.