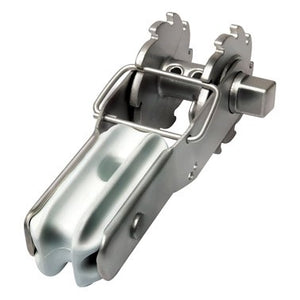 BULL NOSE INSULATED STRAINER

Insul-Clip strainers provide an all in one insulated, permanent wire strainer that includes robust engineering grade plastic Hi-Strain bull nose insulators.

The specially designed frame maximises spark distance while still maintaining high tensile strainer strength.

Features & Benefits:
- Frame designed to maximize spark distance.
- Ability to thread onto wire = less joins
- Specially moulded insulator nests within frame to achieve high tensile strainer strength.