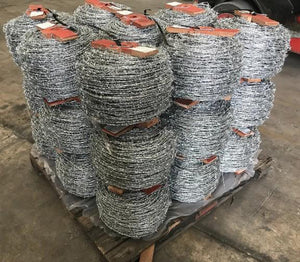 BARBED WIRE - STANDARD GALVANISED - 2.5MM - 400M ROLL

Features & Benefits:
- Made of 2.50mm soft wire in a continuous twist pattern which locks barbs in position.
- Usually used in conjunction with other soft/plain wires such as netting fences.
- Easier to handle along the fence line.
- Barbed design locks the barbs in place to avoid any movement with stock pressure.